Reg Check.org.uk - UK Car Registration API
A pan-european API for car number plate lookups
50 data fields
Get the Make, Model, Indicative price, Engine size and 50 other data fields from a UK number plate
Flexible pricing
£0.15 per lookup, with discounts on larger purchases.
Developers
---
Our API is a .NET ASMX webservice, that allows you connect from any programming environment, either .NET (C#, Visual Basic .NET), or through any programming language that supports SOAP (PHP nuSoap, Python, Ruby, Java etc.). Register for free and we will set you up with a test account, where you can make 10 vehicle lookups for free. If you require higher volume of lookups, then our fee is £0.15 per lookup, purchased in blocks of a minimum of 100, a 10% discount is available for packages over 1000.

We now offer an API to look up the MOT history of a car, so your customers can automatically view any recurring problems in the car, or alternatively, reassure themselves of a purchase after viewing a clean series of passed MOT tests. This particular feature is UK only, whereas we offer car registration lookups in most European countries, including Denmark, Finland, Netherlands, Norway, Sweden, Portugal, Italy, France and Spain.
For PHP developers, you can download our
SDK
here, and our Documentation as a
PDF
here
One API, Many countries
---
Our unique selling point is that our API works seamlessly in eleven countries across europe, and now we also support Australia. This means that if your business expands worldwide, you don't need to change your IT systems
CROSS PLATFORM APPS
---
If you'd like to get a feel for what information we provide, and you're not a developer yourself, then why not download one of our consumer apps, available for
iOS
,
Android
,
Windows Phone
and
BlackBerry
---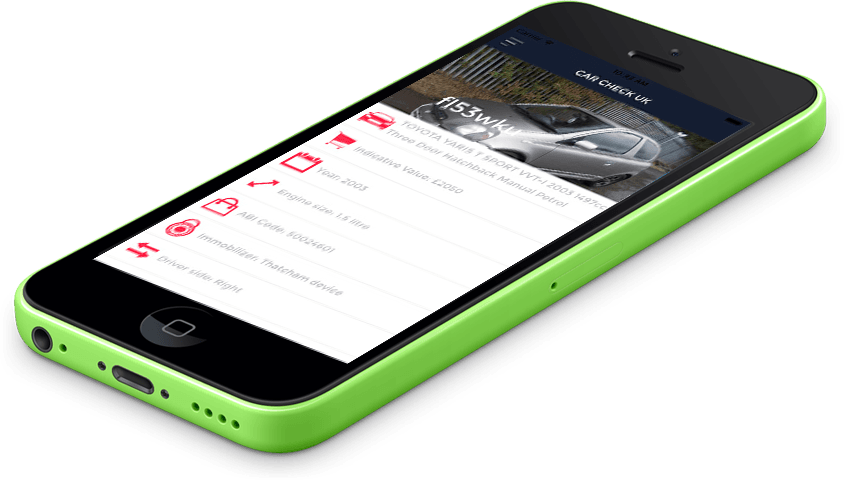 SEE OUR APP IN ACTION
---
Take a look at our app preview video on
YouTube
INTERNATIONAL SITES
---
Voulez-vous lire cette information dans votre propre langue?
DATA IN REAL-TIME
---
Data is requested in real time from official government data sources, so the information you see is real-time and not cached, or stored
Developed in Ireland
---
We're an Irish software development company, established in 2004, primarily a mobile app development business. We do bespoke software development, at either fixed price or per-hour rates.
GET IN TOUCH FOR A FREE TRIAL ACCOUNT
---
Free account
Register using the link above and we'll give you a free account with 10 credits. We'll help you get started!
Work with Us
Do you have a complimentary service or API, or perhaps vehicle data that we might be interested in?, contact us, and we can do business.
Download our Documentation
.